Welcome from the Senior Tutor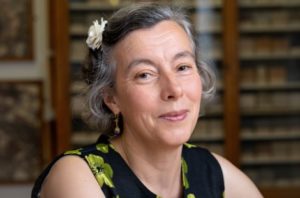 Dear students,
I am writing to welcome you cordially not only to St Edmund's College, but to the University of Cambridge. We have a diverse and International community here, of which, next year, you will be a part.  From October, you will have the opportunity to participate in this community, to share your experiences and strengths with others and to learn from them in return.  I am sure you will make many new friends and contacts during your stay in Cambridge, some of which may last for the rest of your life.
Each year we produce a booklet entitled Notes for Members (commonly known as the "Blue Book"), which contains detailed information about membership of the College.  I advise you to read this booklet carefully before you arrive, as much of what it contains will be relevant to you during your time at St Edmund's.

Awaiting you on your arrival will be a warm welcome from myself, the tutorial team and other members of the College, all of whom you will have the opportunity to meet during Freshers' week at various events.
I wish you a happy and enriching time at St Edmund's College.
Dr Judith Bunbury
Senior Tutor